One Voice
One Voice contains an eclectic acoustic mix of songs supported by an outstanding cast of local musicians adding top notch instrumentation to the Alto's rich harmony blend. Playing on the album are Erin Aldridge on violin (DSSO Concertmaster), Ryan Frane on piano (UMD Director of Jazz Studies), Gene Koshinski on percussion (UMD Instructor of Percussion), John Thorene on bass, Erika Mock on flute, Josh Aerie on cello, Charlie Leibfried on trumpet, and Lance Rhicard on dobro. The recording was co-produced and engineered by Eric Swanson at Sacred Heart Music Studio in Duluth.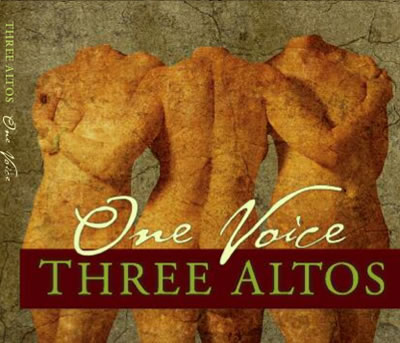 Arise (by Sara Thomsen)
One Voice (by Ruth Moody)
This Very Breath I Breathe (by Eric Peltoniemi)
Una Nuova Armonia (by Elise Witt)
God Is God (by Steve Earl)
Manos de Mujeres (by Marta Gomez)
Three Women (by Carrie Newcomer)
So Far (by Karolina Avraz)
A Woman's Place (by Sara Thomsen)
Echoes (by Hyman/Lerman/Shear)
Ashrei (by Shefa Gold)
The 23rd Psalm (by Bobby McFerrin)
Wherever You Go (by Sara Thomsen)
Shehechiyanu (by Debbie Friedman)
Order CD:
Available online through CD Baby.